19.07.2010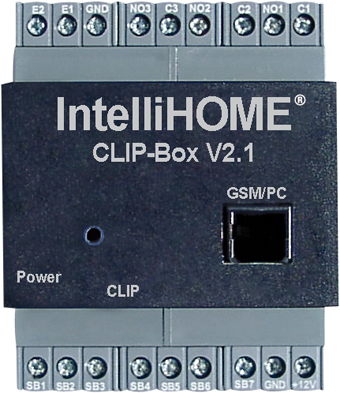 The new CLIP - Box enables the user with a call to switch a relay output.When CLIP - Box up to 30 phone numbers are stored, which trigger an action, all free of charge, because the CLIP - Box does not answer!
The
Clip - Box - Set
a stand-alone solution that make no further installations are necessary and is ready to use.
  This set consits of:
-CLIP - Box
-GSM-Terminal
-2,5m antenna cable
-DIN rail mount plate
-connection cable and AC adapter
Price here on request:

The CLIP - Box is for example: Garage doors, gates or barriers for company facilities ideal for use on forest roads.
back