XBMCkey is an IPhone Application for IPhone OS 3.1.3 or later.

XBMCkey turns your IPhone into a WiFi remote control for your Xbox Media Center XBMC. You can control your Xbox Media Center (download XBMC on
http://xbmc.org/download/
) via WiFi with this application when the Web Server of your XBMC is started.

Copyright (C) 2010 by Intellihome GmbH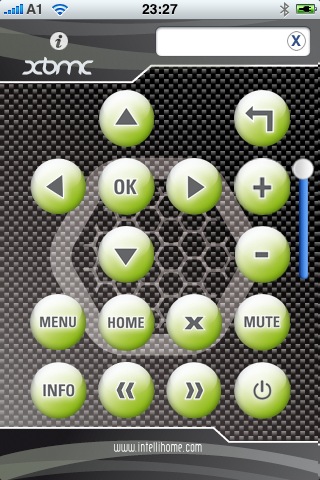 Application: XBMCkey
<-- Type in text here when needed. You don't have to use the keypad on screen any more.
<-- up and back Button
<-- left ok right vol+ Buton and Volume slider
<-- down and vol- Button
<-- menu home x(for switching between visualization and menu) and mute Button
<-- info rewind forward and shutdown button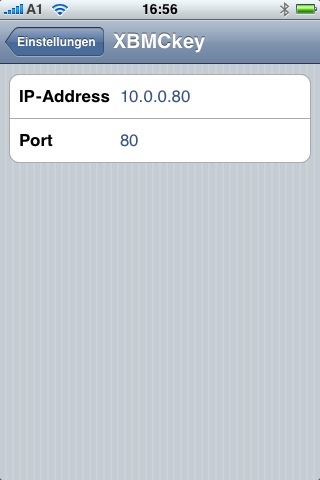 Settings: (Settings/XBMCkey)
IP address of your XBMC
Port of the WebServer of your XBMC eg: 80 or 8080